Shawinigan
Business Development Coordinator
Waga Energy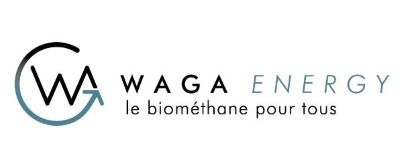 Our values
Cooperation
Technical skills
Boldness
Employer of choice
You want to use all your potential to build a greener future? Waga Energy's ambition is to produce biomethane worldwide at a price comparable to natural gas, in order to accelerate the energy transition in a context of climate emergency.
Come and join the WagaTeam!
Your responsibilities
Supporting the business development team, you will be responsible to :
Coordinate the preparation of business proposals with team members.
Prepare business presentations and summaries.
Write or review written proposals.
Write and track grant applications.
Conduct and present data analysis and project feasibility studies as required.
Participate in client meetings.
Maintain prospect database.
Develop and maintain a performance dashboard.
Develop presentations, sales support materials and case studies.
Participate in marketing initiatives.
Ensure the logistics for attendance at trade shows and industry conferences.
Maintain library of business development materials.
Track contracts and amendments.
Your profile
You have a good sense of responsibility and you are autonomous and organized.
You have excellent interpersonal skills.
You are curious and proactive and you are not afraid to ask questions and get information from your colleagues in order to advance in your work.
You are a hands-on person and willing to travel to make sure that the work sites are properly prepared in collaboration with the project manager and the general contractor.
You are sensitive to environmental issues and you wish to contribute at a personal level to the environmental objectives of the group. You are convinced that renewable energies and in particular renewable gas, have a major role to play in the future and you wish to be an actor of this change.
Your background
University degree in administration or related discipline.
Three years of experience in a business development team.
Excellent organizational, verbal and written communication skills in French and English.
Proficiency in the Office suite.
Experience in responding to RFPs and/or related business documents (an asset).
What is it like to work at Waga Energy?
We are newly installed in the DigiHub in Shawinigan.
We have open-plan offices and access to a cafeteria and several entertainment facilities (table soccer, ping pong, pool table, etc.).
A committed, genuine and passionate work team.
Competitive salary conditions in the industry.
An ambitious and highly stimulating project.